Engineering Services
What people ask us...
We're looking for a telephone engineer in North East England.
We are truly local, and have a number of loyal "repeat" customers for whom we've solved problems, supplied equipment to, and installed cables. Including some major "High Street" names and major multinationals. Thanks to our national connections, we have access to many engineers who can provide specialist help on all types of equipment. And we're not determined to sell you a new phone system at all costs!
You appear to have been mainly a removal and recycling company. How can I trust you with my phone system, home phones, or broadband problems?
We have been working as installation and repair engineers for a number of years, mainly at the request of customers and on behalf of industry partners. We now feel that we should offer these services to a wider audience, particularly on a local basis. Our experience is already proven, and in the past, we've been sought by customers to do engineering work for them.
We have a broadband problem
Through our experience in dealing with the apparent mysteries of broadband, we can often identify reasons for slow speeds, failure, disconnection. Rectification of wiring issues, as well as some methodical "detective work" can often bring dramatic results!
I need someone to solve a phone problem in my house. I'm in Middlesbrough/Stockton.
Many home phone repair problems can be harder than those found in business premises, but we love the challenge, and the feeling of a job well done. If you have a problem with the phones in your house, we'd be glad to help, and don't charge the earth.
Where locally do you offer telecommunications engineer, broadband, and home phone repair services?
Stockton on Tees, Middlesbrough, Thornaby, Ingleby Barwick, Billingham, Hartlepool, Yarm, Redcar, Marske, Saltburn, Darlington, Newton Aycliffe, Northallerton, Stokesley, Thirsk. North Yorkshire, Durham. And beyond!
Read our Engineering Articles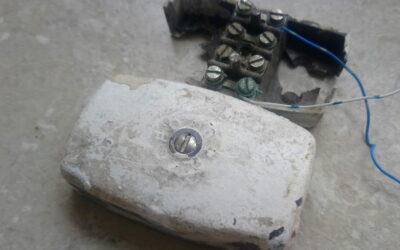 Hiding somewhere in your house may be an old phone junction box.    In my job as an independent telephone engineer, customers ask what they should do with it. Usually, it sits on a window ledge and prevents work on a window frame or blind installation. Therefore, I...